2018 KS Sportsmen's Heritage Festival


May 24th, 25th and 26th​



Come have some fun in the Heart of the Atchafalaya Basin​!
Member of Louisiana Association of Fairs and Festivals - LAFF.org
2018 Schedule of Events
​
Saturday:

May 12, 2018


​
Festival Queens' Pageants
​
2:00PM ……………..……*Children's Pageant
(ages 0-13 years)
​
* ​includes Town Princesses for local contestants

7:00PM …………..…Teen & Miss Pageant
​(ages 13-22 years)
​
​
All events at the KS Gary Soileau Community Center located ​at 216 Park St. Krotz Springs, LA

​​
- - - - - - - - - - - - - - - - - - - - - - - - - - - - - - - - - - - -
Join us
Memorial Day Weekend at Nall Park

​Festival Schedule
​

Thursday: May 24th

Family Night
5:30PM to 10:00PM …..….…Carnival Rides only

Buy a
$20.00 Bracelet good for Thursday only
at the Festival Grounds
​ ​or
Buy a Festival Bracelet for $50.00
​ good for Thursday, Friday and Saturday - ride all you want!

On sale May 15th through the 24th only
​ at St Anthony's Church Office 228 Eighth Street – KS.
​
​Other

limited ride time

bracelets may be offered by the ride company onsite Friday and Saturday
Day/​night. $20.00 each session.

​
Friday: May 25th
5:30PM ……………………..……Fair Grounds Open
6:30PM……………………….….Opening Ceremonies
BANDS
7:00PM – 9:00PM
…
…
..
One Trick Pony
​
9:30PM – 11:30PM…Richard LeBouef
​& Two Step

​ Great dance music!
​​
Saturday: May 26th
​
8:00 AM……………Adult Incrediball Tournament Begins
​
Fur, Feathers or Fins Cook-off
9:00AM – 11:00AM…
…
…………Team Registration & Check-in
11:00AM…………………….....…………
…
…Fair Grounds Open
​
2:30PM…………………….…
…
……...…..…Cook-off Judging
​
3:00PM……
…
…………
…
….…

Taster's Choice Begins!
​
​
Buy a $5.00 Bowl. Taste everything once or twice or so,
​then vote for your favorite dish!
​
4:00PM ………………..
Cook-Off winners Announced
8:00 PM ……………Adult Incrediball Tournament ends​
​​
BANDS
2:00PM - 4:00PM
……….…

Jaxon Meche Band
​4:30PM - 6:30PM
…
…
South Winds
​
7:00PM – 9:00 PM…

GTO and G Street Brass
9:30PM – 11:30PM
…
Jamie Bergeron
and
​the Kickin' Cajuns
​12:00 Midnight Festival grounds close.
​
Saturday May 26th:
10:00 AM
………………………………..

Queen's Mass

​at
St. Anthony's
Catholic Church
​
​

​
​
email us at:
ardoin4@bellsouth.net​

Free Admission Everyday!!
Navigate this site by clicking on the menu and on blue underlined words.
Our 2017 King Hubert VI
​Mr. Bill Bryson
​Teen Queen Claire Trussell and
​ Miss Queen Kelsie Artigue
The Festival Association Pays
​Tribute to our 2015 festival Honoree Mrs. Loretta Kaiser.

Thank You 2017 Sponsors
We couldn't do it without you!​​
​
Atchafalaya Basin Seafood​
Keystone Engineering

​Junior Snyder's All Sate Insurance Agency
Kartchner's Grocery and Specialty Meats
Mayor Carroll Snyder Slemco

Aqua Farms Crawfish​ Crawfish Express
J Bernard Seafood Bieber Farms​
​GMFS Lending Peyton's Heating and Cooling​
Quality Care Providers Kaiser Custom Cabinets
L & L Dirt and Equipment Service​​​
​Lafond-Ardoin Funeral Home
Councilman Keith Ardoin
Morrow, Morrow, Ryan & Bassett Law Firm
Law Office of Gregory J Doucet

Councilwoman Cindy Stelly
Councilman Andre Lanclos​​​​​​​
​
Councilwoman Nyssa Godwin
Police Chief Susie Lacassin

​Billy's Boudin & Cracklins
Shade Tree Car Wash Morrow's Exxon
Triton Industries, LLC Ardoin's Exterminating

Rusty Ashley
​​ St. Landry Homestead
Salon Jolie' by Glenna Little Capital Exxon
The Medicine Shop ​​ St Landry Bank St. Landry Councilman Ken Marks Whitetails Bar and Grill
American Bank and Trust Co.
Dupre, Carriere & Godchaux Insurance Agency
Simoneaux and Wallace Insurance​
Unique Cuts Cajun Works, Inc.​​
St. Landry Bank ​Ignatious Castille Ins Agency​​​​

Committee to Re-elect Sheriff Bobby Guidroz

Atchafalaya Dirt Works Smith's Gun Shop ​​
​Ventura Foods, LLC
American Title
​
Baham's Portables
Carlton's Seafood & Catering​​​​
​

Help thank our Sponsors by Frequenting their Businesses!​
​


Festival Association meeting -
March 28th - 6:00PM
at St. Anthony of Padua- KS church office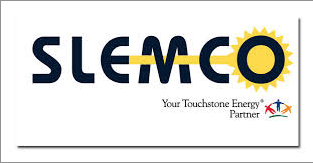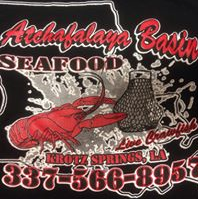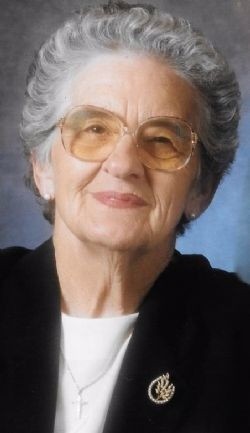 We will forever hold you in our hearts, MonMon.